At Sage Wellness, we offer a variety of services to help our clients adopt a healthy lifestyle in a peaceful yet friendly environment where the focus is placed on providing the highest quality of care. This means that our staff will always do what's right for YOU, whether as an individual health care provider or in an integrative team approach.
Therapists of all specialties work hand in hand to ensure you get what you need so you can feel your very best physically, emotionally, mentally and spiritually.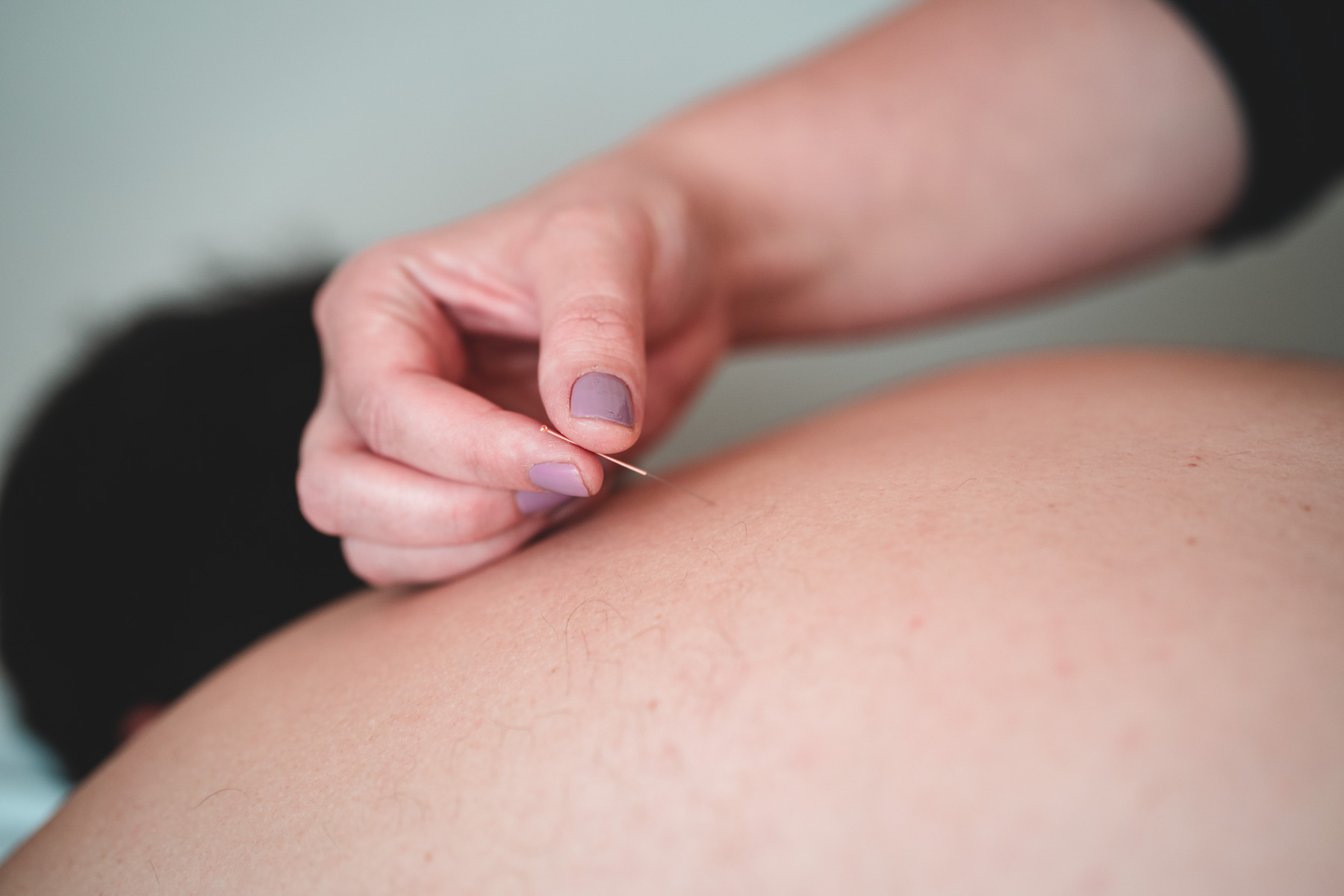 Acupuncture improves and promotes the body's natural self-healing capabilities. By stimulating the body's various systems, it can help resolve a variety of issues: pain and imbalances, insomnia, stress, digestive disorders, high blood pressure, cellulite, and much more. Acupuncture is also a great adjunct therapy for cancer and postpartum care, and can be used for natural labour induction after 40 weeks.
Initial Acu Assessment (90 min) – $145.00

Acu Follow-Up (60 min) – $105.00

Acu Follow-Up with Cupping (60 min) – $105.00

Labour Induction (60 min) – $105.00
Certified Athletic Therapists are experts at injury assessment and rehabilitation, although they work with individuals of all ages and all activity levels. Thanks to their deep understanding of the human musculoskeletal system (bones, muscles and joints), physiology, and biomechanics, they use various manual techniques, modalities and exercise prescriptions. Athletic Therapist Phoebe Mathews, is also a Registered Kinesiologist, bringing that much more education and experience to the table.
Initial Athletic Therapy  (60 min) – $84.07
Ongoing Athletic Therapy  (45/60 min) – $84.07 / $115.04
Chiropractic
Chiropractors are specialists in the manual adjustment of the joints and muscles of the body. Adjustments are specific movements that help relieve pain and restore normal joint and muscle function. Benefits include improved spine and joint health, increased mobility, improved posture and body awareness, symptom management and increased circulation.
At Sage, we do chiropractic a bit differently. Session durations are fixed and may include adjustments, massage therapy, advising, etc. (Dr. Chad is also an RMT!)
*If you have been injured in a motor vehicle accident, Sage Wellness can help you. See Q & A section for more details.
Initial Chiro (60 min) – $120.00
Ongoing Chiro (30/60 min) – $70.00 / $120.00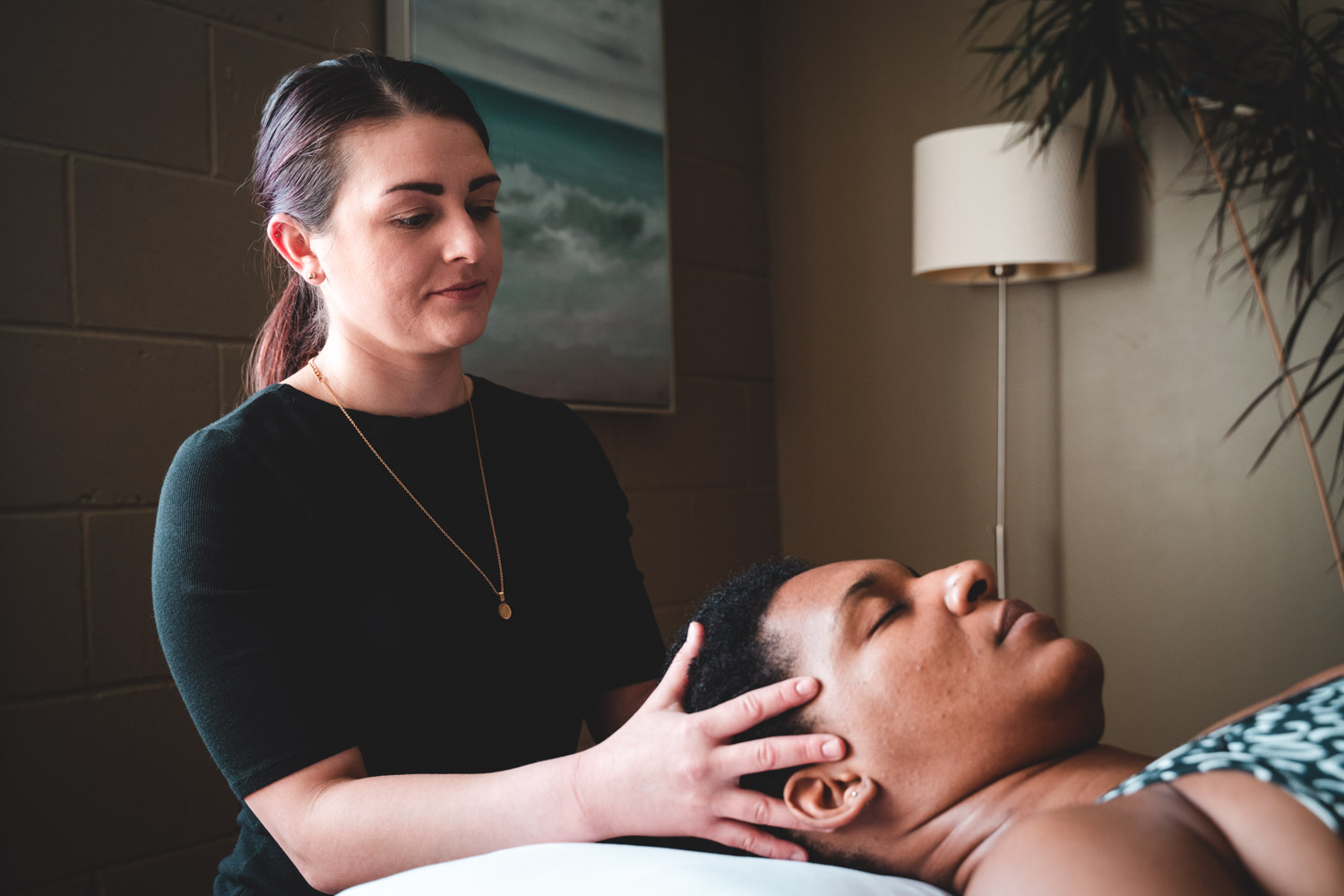 Manual osteopathy is a non-invasive and gentle hands-on therapy that works on the bone structure and its surrounding tissues and joints to treat any pain or dysfunction within the body by stretching, strengthening, and relaxing these structures. The therapist uses a mix of mobilization, soft tissue, and muscle energy techniques (MET) to address issues such as:
Back, neck, shoulder, elbow, hip, knee, ankle and foot pain
Repetitive strain injuries
Joint instabilities or restrictions
Migraines & headaches
Sciatica
Jaw dysfunction & pain
Motor vehicle accidents
Constipation
Post concussion syndrome
Plantar Fasciitis
Carpal tunnel syndrome
Thoracic outlet syndrome
Osteoarthritis and rheumatoid arthritis
Disk herniation
Initial Osteo Treatment (60 min) – $146.90
Ongoing Osteo Treatment (45/60min) – $118.65 / $146.90
At Sage Wellness, massage therapists use a variety of techniques and approaches to best address your individual needs, including Swedish, Prenatal, Postnatal, Sports Massage, Myofascial, and Jaw Dysfunction Massage.
Naturopathic Medicine

Modern naturopathic medicine brings together the best of current scientific knowledge and several traditional and natural forms of treatment. Naturopathic medicine offers a holistic approach by examining the underlying causes of disease, taking into account your unique genetic, physical, emotional, social, and spiritual aspects.
Just like in conventional medicine, patients turn to naturopathic medicine for a variety of reasons, including:
Acne, Allergies and eczema, Anxiety, stress and insomnia, Autoimmune conditions
Colds and flus, Depression, Digestive concerns, Endometriosis, Headaches
Hormonal imbalances, Hypertension, Irritable bowel diseases, Lactation concerns
Nutritional deficiencies, Osteoporosis, Pediatric care, Peri-natal and postnatal care, Thyroid disease, Weight management
Treatment options can range from nutrition and lifestyle modification, to botanical medicine, nutritional supplementation, acupuncture and homeopathy.
Initial Naturopathic Consultation (90 min) – $219.00
Ongoing Naturopathic Consultation (30/45 min) – $95.00 / $130.00
Physiotherapy
Physiotherapy is a great option for those living a sedentary lifestyle and wanting to improve their level of activity. Aside from preventive health, physiotherapists also work with individuals suffering from Musculo-skeletal injuries and post-surgical conditions. Physiotherapists provide advising, rehabilitation, education, manual therapy and exercise prescriptions, helping their patients develop strength and flexibility to ensure their well-being in the long term.
Initial Physio  (60 min) – $100.00
Ongoing Physio  (30 min) – $80.00
Reflexology
Foot reflexology is a safe and effective treatment based on the principle that there are reflex areas in your feet that correspond to every area of your body. Stimulating the reflex points triggers a reaction from the associated area of the body, helping relieve tension, improve circulation, promote digestion, and so on. Because reflexology works directly on the nervous system, it's feels a bit like receiving a full body massage but from the inside – out!
Foot Reflexology Treatment with Eric (60 min) – ($92.61 + HST) – $104.65
Reiki
Reiki is a Japanese technique for stress reduction and relaxation that also promotes healing. It is performed by "laying hands" and is based on the idea that an unseen "life force energy" flows through us and is what causes us to be alive. If you are feeling the effects of stress, or feeling unbalanced in your life, this is a wonderful treatment that will leave you feeling more peaceful and that can be combined with any massage treatment.
Reiki/Massage Therapy Combo with Teresa (75 min) – ($135.00 + HST) – $152.55